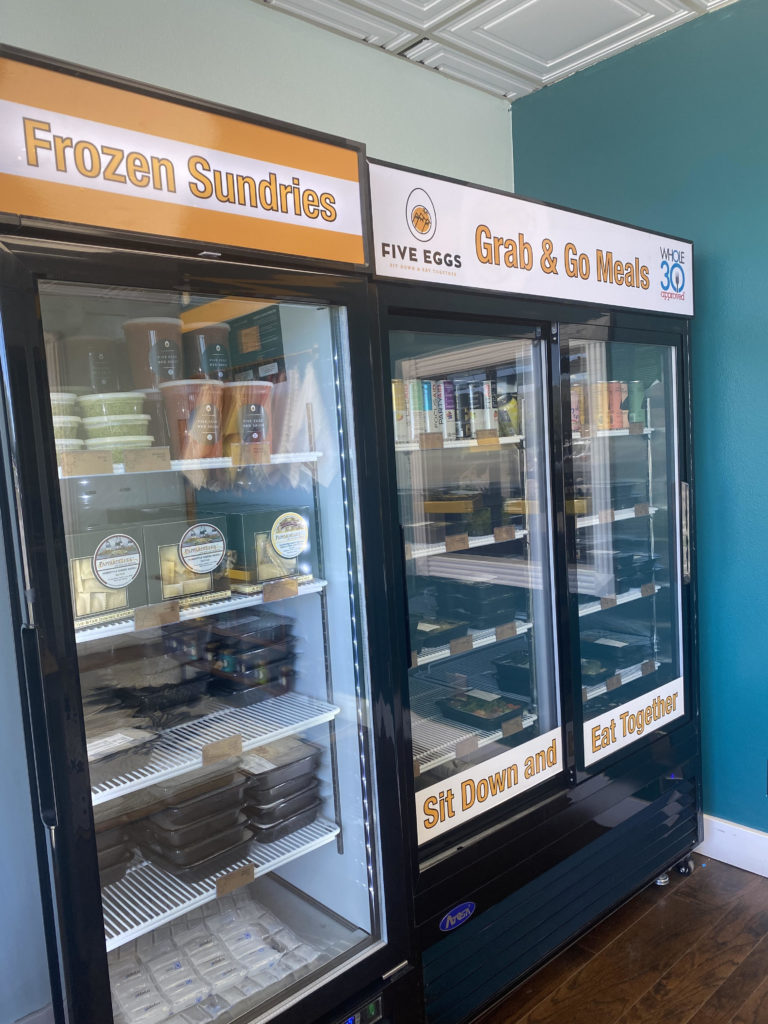 Can't wait until our next delivery? Swing by our Grab & Go location located at 3700 Havana, suite 218. We are located inside Colorado Fitness and Strength and open from 1pm-6pm Monday-Wednesday
Here's what we have ready for you this week (August 15th-18th):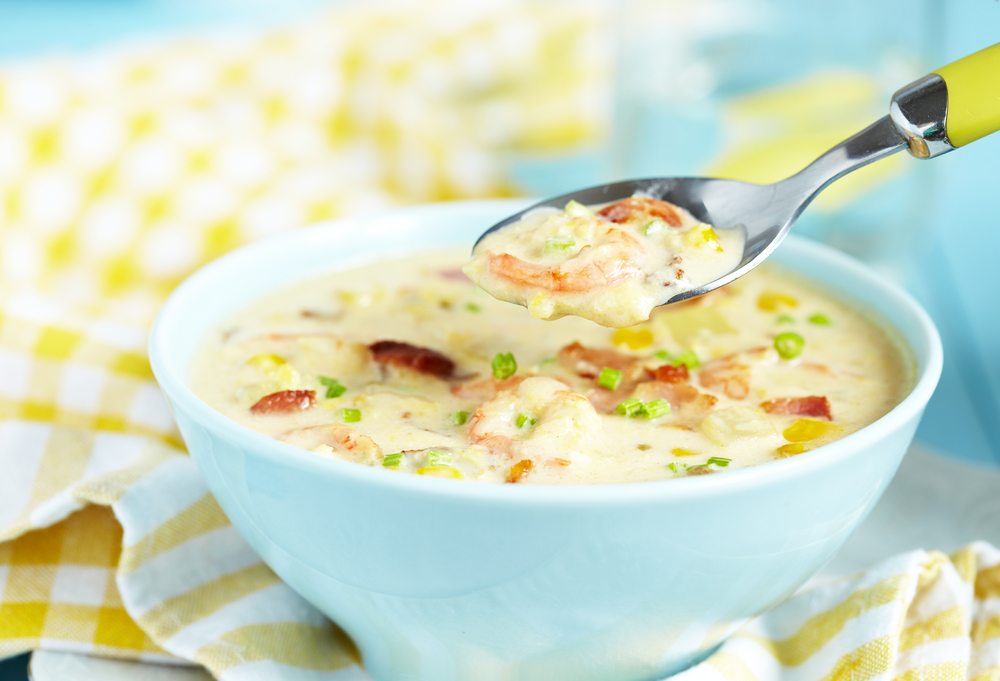 Grilled Wagyu Sirloin with Peach & Corn Relish- AVailable in traditional and whole30
Tender Wagyu sirloin is served with a fresh Colorado peach and corn salsa (it can't get more local than that!). Accompanied with herb roasted potatoes.
Apricot Chicken– AVailable in traditional and whole30
Tender chicken breast covered in a sticky, sweet, and tangy housemade apricot sauce. Served over a bed of rice with flash fried Brussels.
Pulled Pork Sandwich- AVailable in traditional and whole30
Five Eggs' famous smoked pork shoulder, YUM! Served with french fries and creamy slaw.
Italian Sausage Calzone
Fresh pizza dough stuffed with ricotta, mozzarella and Italian sausage. Served with a side of marinara for dipping
Whole30 Italian Chopped Salad
A fresh Italian salad made with Bonverts local greens and topped with olives, prosciutto, beef sausage, red bell pepper, tomatoes and cucumber and pickled red onions. Served with a red wine vinaigrette made in house.
Bruschetta Pasta Salad
Fresh cherry tomatoes, mozzarella pearls and grilled chicken served over al dente pasta and a side of balsamic vinaigrette.
Whole30 Bruschetta Grilled Chicken Zoodles
House spun zoodles served with tender chicken breast, fresh cherry tomatoes and a balsamic dressing to finish it out.
Pecan Crusted Trout over Polenta- AVailable in traditional and whole30
Colorado Rainbow trout filet crusted with pecans and served with polenta. Stacey's favorite dish from one of her most prized restaurants growing up in North Carolina.
Peruvian Quinoa Bowl with Grilled Steak and Vegetables- AVailable in traditional and whole30
Flavorful and tender flank steak is served over quinoa with kale, feta, zucchini, cherry tomatoes, and red bell pepper with housemade scallion jalapeno dressing. Whole30 is served as a salad.
Chopped Thai Salad with Grilled Chicken- AVailable in traditional and whole30
Our executive Chef Stacey spent several years in Austin cooking Thai food, this salad is one of her favorites.
Crab and Corn Chowder
Fresh Colorado corn with crab and bacon bring a mix of sweet and savory to this filing lunch.
Whole30 Blackened Shrimp
Spiced, buttery shrimp, pan fried and served over a bed of romaine